Description
Are you a mobile barber looking to take your craft to the next level? Look no further! Our Master PRO Barber Backpack® is the ultimate companion for barbers on the move, designed to make your mobile barbering experience seamless and efficient.
Unmatched Portability and Organization
The Barber Backpack® is ingeniously designed to keep your tools organized and easily accessible while you're on the go. With dedicated compartments for clippers, shears, combs, brushes, and all your essential tools, you'll never have to fumble through a disorganized bag again. Stay focused on what matters most – creating stunning haircuts for your clients.
Ergonomic and Comfortable Design
We understand that comfort is crucial during long, demanding days as a mobile barber. That's why the Barber Backpack® features an ergonomic design with padded shoulder straps that evenly distribute the weight. Say goodbye to shoulder strain and discomfort, and hello to a more enjoyable and productive workday.
Durable and Reliable
Crafted from high-quality materials, the Barber Backpack® is built to withstand the wear and tear of frequent travel and daily use. No need to worry about your valuable tools getting damaged while on the move. Invest in a backpack that will stand the test of time, keeping your equipment safe and secure.
Sleek and Professional Appearance
Appearances matter, and we've ensured that the Barber Backpack® not only delivers on functionality but also exudes professionalism. With its sleek and stylish design, you'll make a lasting impression on your clients, leaving them impressed with your commitment to quality and attention to detail.
Versatility at Its Finest
Whether you're working at clients' homes, events, or even in a bustling barbershop, the Barber Backpack® adapts to your every need. Its versatile design allows you to carry everything you require in one convenient and compact backpack, streamlining your mobile setup.
Barber Backpack

features

and

details

:
Eight (8) dedicated clipper sections. Four have double-sided built in

blade

guards

.
Eight (8) security buckles to secure clippers
Ten (10) custom mesh pockets for clipper guards.
built-in USB charging port
Seven (7)+ slots for combs, shears, brushes, or other compatible tools.
Reverse coil waterproof zippers.
Large front zipper compartment for liquid spray bottles, cans, towels and more.
Reinforced double stitched handles and seems
Chest strap for additional security and ease of use
Premium waterproof materials and cuts
Metal buckles
Cushioned & breathable straps and back panel for comfortable use
All-around padding and shock absorbing protection
Built-in neck strip dispenser
built in combination TSA approved security lock
Premium luxury look
Barber Backpack Materials:
Dimensions:
 13″ wide x 20.5″ tall  x 7.5″ deep
Included in packaging:
1 x 'Master PRO' Barber Backpack®
Testimonials from Satisfied Barbers
Still not convinced? Here's what some of our satisfied customers have to say about the Barber Backpack® Master PRO:
All Barber Backpack® / Barber Bag® products come with a full LIFETIME warranty on defects!  Contact support with any concerns!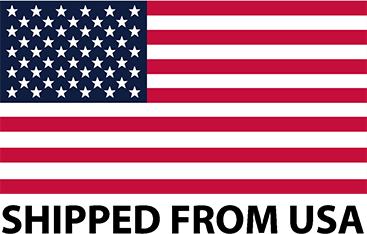 Comments
comments